16
« on: September 23, 2018, 06:49:46 pm »
Painted Rocks
There's a new craze, or at least a relatively new craze compared to Geocaching, called
Painted Rocks
.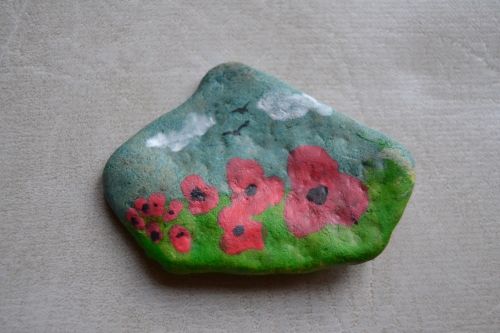 What is it? Simply... people are painting small rocks and hiding them for other people to find. When you find one all you have to do is; take a photo if you want, and then re-hide for others to find.
Very similar to Geocaching. Even more similar to caching sites like Opencaching and Terracaching that have "movable" caches. What this activity does not have though is a central base (website) to log your finds. Usually, on the back of the rock there will be a message of where you should log your find, or what you should do with the rock. Most of the finds, or the logging of photographs of your finds are directed to various Facebook groups.
We have found 10 painted rocks to date. Now when I say "we", I actually mean my daughter Chloe who has found them all except one, and my son James who has found the "except one", I haven't found any
In addition to what I have written above, when I say "found", I should say "stumbled across" as, as I have already written, there is no central database of these hidden rocks... they are just out there somewhere.
I first heard about this new activity in September last year, but didn't actually see one of these until August of this year whilst I was on holiday in north Wales. My daughter found one, and James found another. We (Chloe) has subsequently found a number more, including the one with poppies above near Cirencester Amphitheatre today.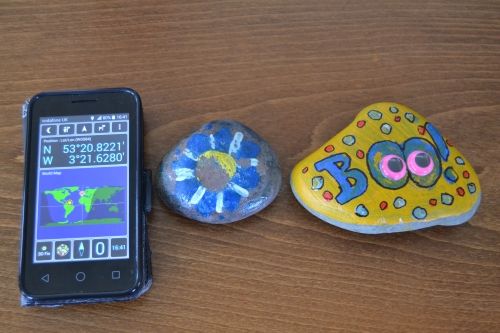 We re-hid (re-placed) one whilst we where still up in north Wales, which was also picked up by someone before we left the area (we checked on it), and brought one home to re-hide as it was placed to highlight dementia, my better half works in a dementia care home so thought it would be a good place to re-hide near.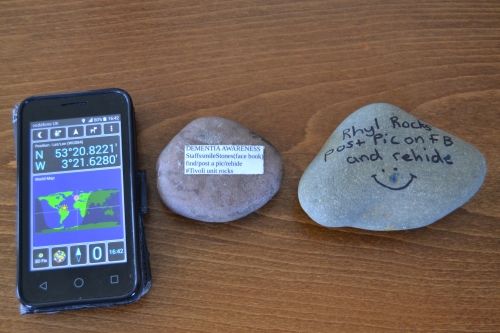 Always up for new ways of getting young people off their butts and outdoors enjoying themselves, and this activity ticks that box.
So, has anyone else found one of these painted rocks? Where did you find them? Were they in or near a cache? (
This was asked this on a recent #UKCacheHour
) Have you painted any and hidden any yourself?